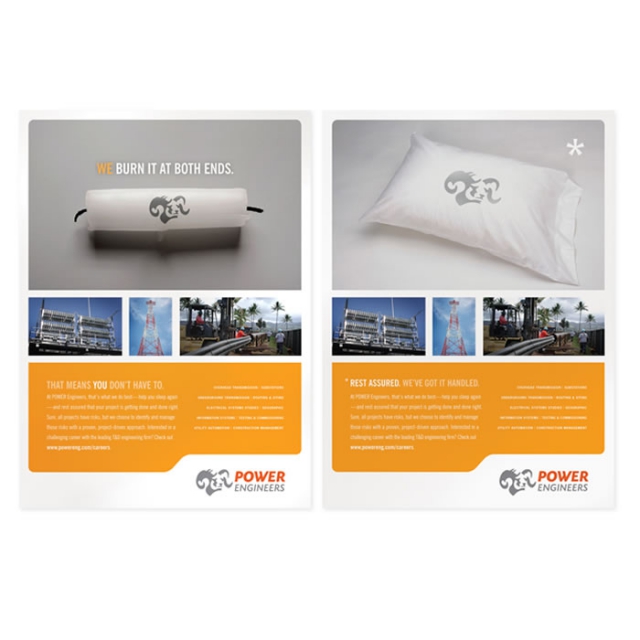 Power Engineers
Branding campaign for a global consulting engineering firm specializing in the delivery of integrated energy solutions in a wide range of industries.
Every other ad in their trade publications feature lots of esoteric equipment and facilities images photographed at noon by an engineer with their phone. Accompanied by really clunky, dry copy writing (probably the same engineers who took the photos). Or that's the way it looked to us, anyway.
So we took a different approach. Actually lots of different approaches over the last few campaigns.