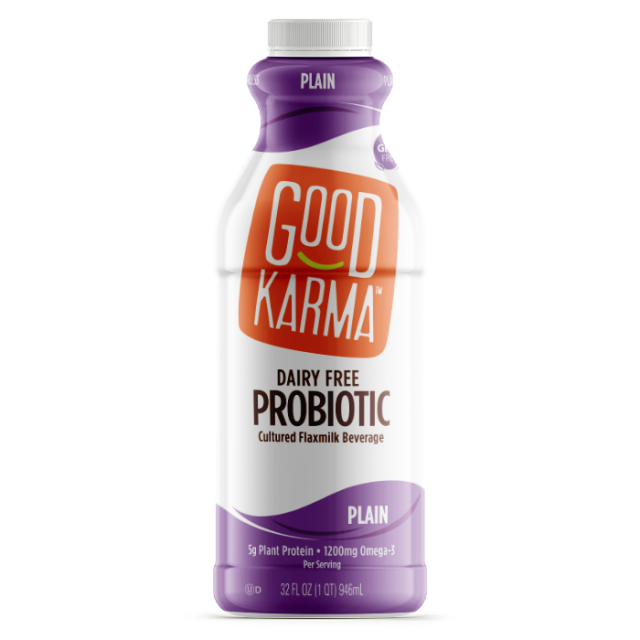 Good Karma
Who doesn't want Good Karma?
In the increasingly crowded and confusing dairy-free beverage section of store, the one package graphic that is ubiquitous is a white splash of "milk-like" liquid. So we told the client "That's what we are NOT going to do."
Our solution was to create a fresh, bold package that references the "milk-like" liquid through the use of color waves and plenty of white space, keeping it simple and communicating the essential product features and benefits.